Grab These Bestselling Women's Colorful Crew Socks Now!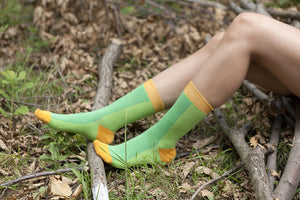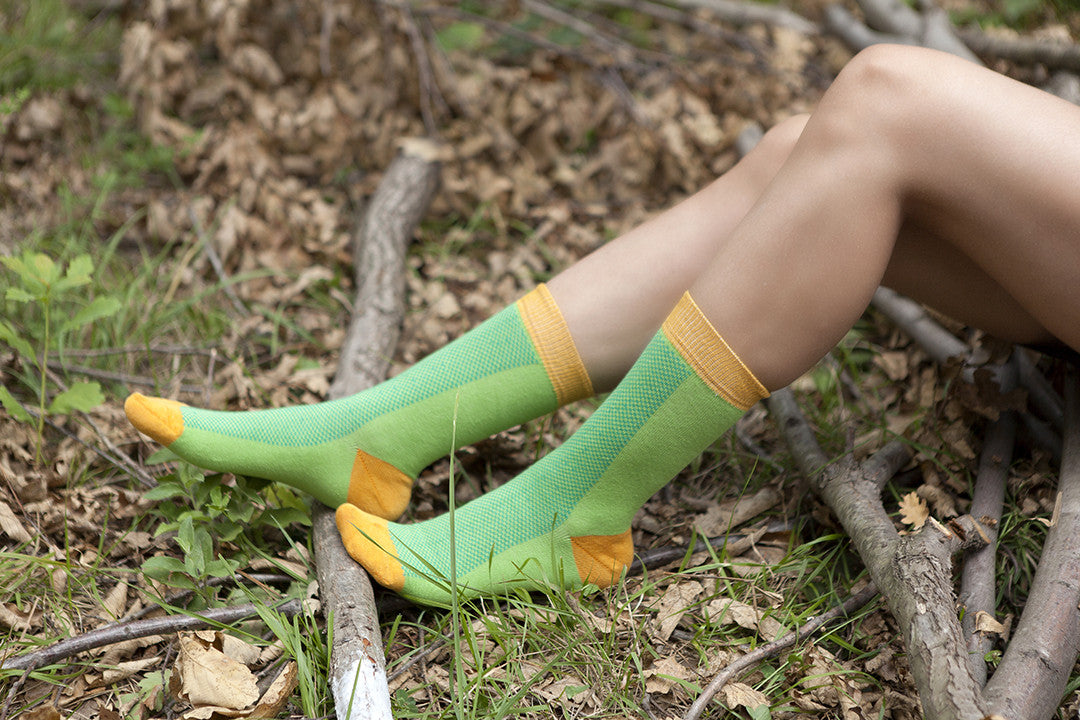 Why wear boring black and white socks when you can purchase women's colorful crew socks for every outfit? The days of being boring are gone. Today, you can make a statement with what you wear. While you may still have to conform to an office or business dress code, you can wear cool socks for each of your outfits. You'll want to grab these bestselling fun socks for women while they're still in stock!
Crew socks make the perfect choice for wearing, as they are thick, so they provide the optimum amount of cushioning when wearing shoes, runners, boots, or other footwear. They are ribbed at the top of the ankles so that they stay up. They only fit up to about 1/3 up the leg, never reaching the knee. They are the perfect choice for summer time, when you want your feet to stay cool.
Each of these socks will work with all casual or dressy outfits, including top and pant, or blouse and skirt, or pantsuit or dress.
You can wear your crew socks fully extended up your leg, or roll them down closer to your ankle. You may notice how you won't be able to see your socks if you're walking in your pants, but if you're seated in a chair, some of your fun socks' color will stick out. Some ladies like to purchase crew pants so that everyone can see their fun socks.
Often it's not what you're wearing, so much as knowing that you're wearing fun socks under your outfit that your fellow office workers can't see. Use your socks to cheer you up through a long and dreary office day. You can secretly smile to yourself all day long, and others will wonder if it's because you're wearing lacy lingerie under your boring office suit!
These colorful crew socks are made from 80% Turkish cotton, 18% Nylon, and 2% Spandex. They've been made in Turkey from premium materials, making them durable and long-lasting, and stretch and fit to your feet. You'll find that cotton socks are a lot healthier for your feet than polyester or polypropylene. The cotton will help your feet to breathe, so that your feet will never be sweaty.
Leave a comment
Comments will be approved before showing up.